Why Rice Bran Need to Extrusion during Pretreatment Process?
From the brown rice processed into polished rice, broken rice is mixed therein. Generally, the rice bran oil factory does not separate the broken rice in the rice bran, which causes great trouble to the rice bran oil making.
1. Resources wasting, broken rice is made into fine wine;
2. Affecting the oil extraction process, the broken rice contains a lot of starch, when leaching, these starch will enter the mixed oil, affecting the effect of the mixture oil desolvation and material leaching;
3. Affecting the rice bran oil refining process, if the rice bran oil contains starch, it is easy to emulsify in the process of oil hydration or alkali connection, so that the oil foot or soap foot cannot be effectively separated from the neutral oil, resulting in low refining rate.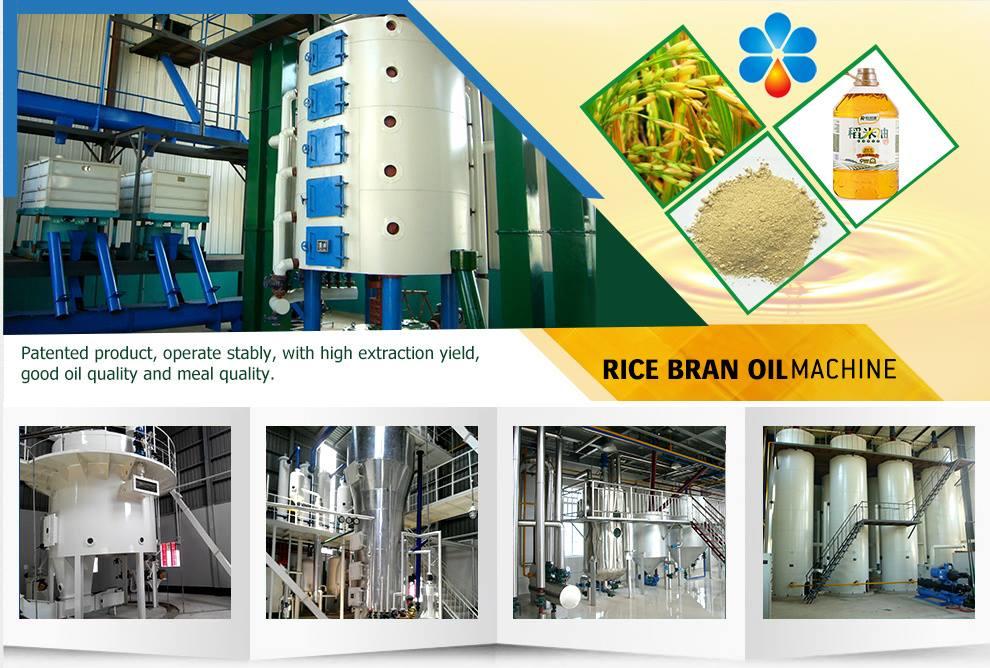 With the continuous expansion and development of extrusion technology and rice bran oil production equipment, the expansion and leaching of rice bran is a development trend. Generally, the wet extrusion process is used, and the moisture and temperature of the rice bran are utilized by the conditioner.
In order to avoid unnecessary losses and problems, an important task in the pretreatment of rice bran is to separate the broken rice and rice bran chemical section.
Website: http://www.ricebranoilpress.com
Email: [email protected]