What Operation Steps Are Required for Rice Bran Oil Refining Equipment
After the rice bran is pressed or extracted by the edible oil equipment, it also contains certain free fatty acids, bran waxes, phospholipids, proteins, pigments, etc. If it is used as an cooking oil, it needs to be processed by rice bran oil refining equipment to remove these impurities. Today, the cereals and oils equipment manufacturer, Henan Huatai Oil Machinery analyzes the specific process of refining rice bran oil.
Remove impurities: Heating, raising the temperature of rice bran oil to 90°C, and then filtering by filter press.
Dewaxing: The wax content in rice bran oil is between 3%~5%. If eaten, the bran wax cannot be absorbed. Since it has no edible value, it must be removed. Otherwise it will affect the quality of the final refined rice bran oil.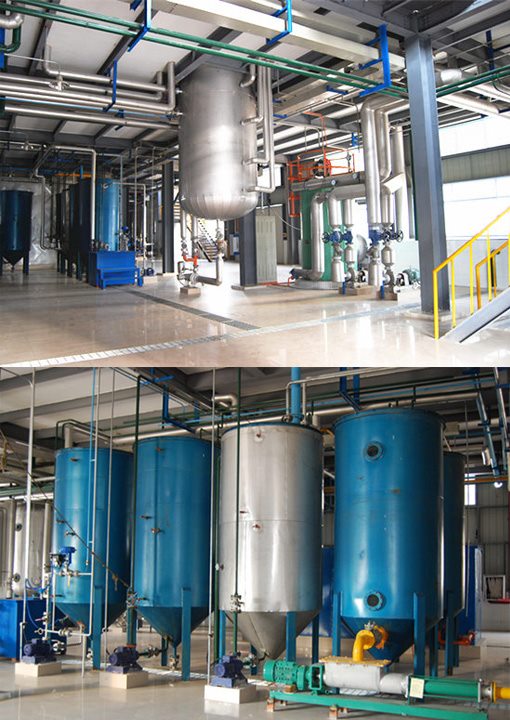 Hydration: Add the temperature of the crude rice bran oil to 65-70°C, then add 5% of hot water of the same temperature with stirring, stir for 40-60 minutes, stop when the temperature reaches 80°C, then stir again for 25 minutes, stop for 4-6 hours.
Alkali refining: The acid value of rice bran oil equipment should be checked after refining rice bran oil and alkali refining. The standard of the finished rice bran oil produced by the oil equipment is yellow and transparent, no rancidity and odor, with moisture content below 0.2%, impurities below 0.3% and acid value is preferably at 5mgKLH/g.
For more information on oil equipment, rice bran oil refinery, rice bran oil equipment, please visit our official website: http://www.ricebranoilpress.com
Email: [email protected]