Rice Bran Oil Extraction Method
Rice bran oil extraction method plant designed by HUATAI Machinery mainly contains Rotocel extractor, loop extractor and towline extractor, according to diffierent raw material, we adapt different type, and we adopt DTDC desolventizer machine.
Full negative pressure evaporation and paraffin recycling equipment at the same time.
Equipments are in high quality, advanced technology, high safety , interlocking control, automatic control, stable operation.
Low consumption, low oil residue and high final products.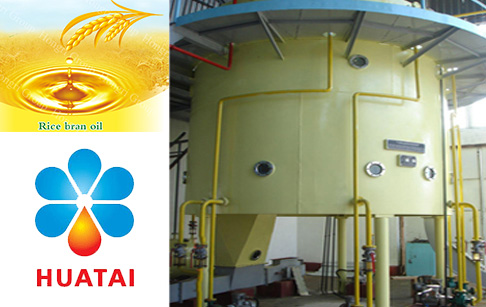 Rice Bran Oil Extraction Method:
1.Rotary extractor: This is the very important machine in extraction section. The function of this machine is to extract oil from the seeds cake.
2.Toaster: This is the equipment to separate oil from the cake.
3.1st, 2nd evaporator and stripping tower: The function of these machines is to separate oil and solvent.
4.Cooling system: Cooling system is important in solvent recycling. It helps to recycle the solvent, so the consume of solvent is little.
Website:https://ricebranoilpress.com/
Email: [email protected]