Here Are Some Tips for Choosing the Right Rice Bran Oil
There are so many kinds of rice bran oils on the market, how do you choose right oil? You cannot find an edible oil that suits you? It is because the label that didn't look right. Many people talk about health preservation and pay attention to eating various vegetables and meat, but they do not realize that the choice of edible oil is also important. Rice bran oil is the choice of many families. Compared with corn oil, sunflower seed oil and other single-product vegetable oil, there are more choices.
Rice bran oil belongs to the prepackaged food directly provided to consumers. According to the requirements of national standards, the name, ingredient list, manufacturer's name and address, date of manufacture and shelf life, food production license number, etc. must be marked on the package. Labels for prepackaged rice bran oils, in addition to ingredients, are also labeled with a list of nutrients, which must be mandatory on the label for the energy and the content of the four core nutrients and their percentage of nutrient reference value (NRV). Companies can also choose the specific items of fat (saturated fat, Trans fat, monounsaturated fat, polyunsaturated fat), cholesterol and vitamin E.
In fact, rice bran oil is the same as melon and vegetable. Although the shelf life on the label refers to the best period of consumption, whether the food is degraded or not depends on the storage conditions. Under the conditions stipulated by the food label, the food during the shelf life will not deteriorate. If the storage method does not meet the requirements or the environment changes, it may cause the shelf life to expire prematurely and the food to deteriorate prematurely. Usually, the shelf life of rice bran oil is 18 months, but this is premised on the unopened packaging.
If the rice bran oil is exposed to high temperature, sunlight, and long-term exposure to air, the quality will deteriorate and the nutritional value will decrease. It is generally recommended that the opened rice bran oil opened should be eaten within 2 months. If there are not many people in the family, you can choose to purchase small-sized products below 1.8L. If you purchase large-size oils such as 5L, it is recommended to store them in small containers. After each time the oil bottle is opened, the cap should be tightened by hand.
Eating healthy edible oil has always been the demand of the people, Henan Huatai Cereals And Oils Machinery Co., Ltd knows what the customers want, developed projects including large scale oilseed pretreatment and pressing processing line, rice bran oil extraction plant, oil refining and oil fractionation production line, etc. Choose Huatai machinery and you can capture the cooking oil market.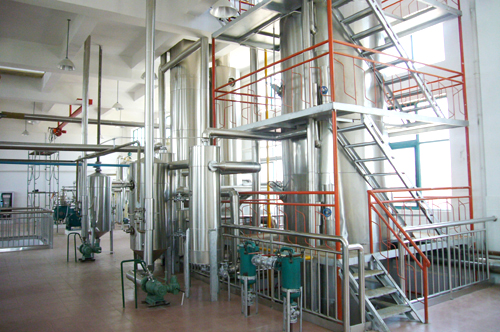 Website: https://www.ricebranoilpress.com/
Email: [email protected]