Rice Bran Oil Refinery Equipment
Recently, Yihai Kerry (Taizhou) Cereals and Oils Industry Co., Ltd., Yihai Kerry (Shanhaiguan) Cereals and Oils Industry Co., Ltd., and Yihai Kerry (Harbin) Cereals, Oils and Foods Industries Co., Ltd. respectively ordered 250TPD rice bran oil Refining equipment (crystallization tank) from Henan Huatai Cereals and Oil Machinery Co., Ltd.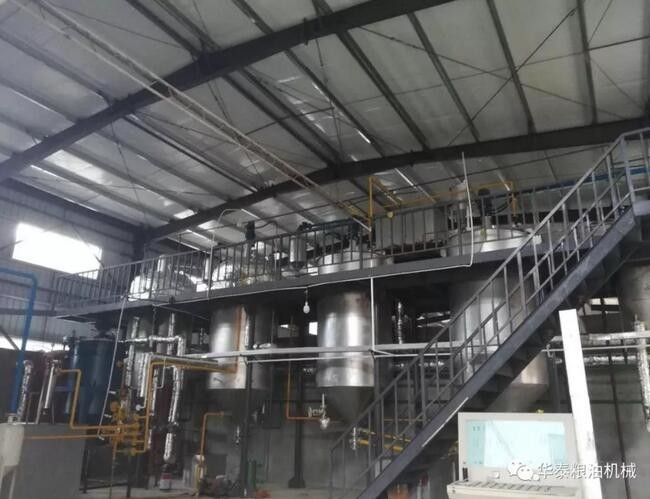 Rice Bran Oil Refinery Equipment
Yihai Kerry Group is called by a joint name of a series of agricultural and cereals and oil processing and trade businesses invested by Fengyi International Group in Singapore, which is jointly owned by Mr. Guo Henian and his nephew Mr. Guo Kongfeng, the famous patriotic overseas Chinese.
Up to now, the total investment of Yihai Kerry in Chinese Mainland has exceeded 30 billion RMB with 23,000 employees, more than 60 production bases and over 130 production-type entity enterprises in 25 provinces, autonomous regions and municipalities directly under the Central Government.
The group is mainly involved in oilseed pressing, edible oil refining, special grease production, grease chemical industry, corn deep processing, soybean deep processing, rice recycling economy, wheat deep processing, food raw materials, cereal and oil technology R&D and other industries.
This time, Yihai Kerry Group and Henan Huatai Cereals and Oils Machinery Co., Ltd. cooperated with each other once again with joint efforts and hard work, we must do our best to make the project to be quality project.
From the process and drawings design, equipment manufacturing, factory acceptance, installation and commissioning to after-sales service and other corresponding links, Huatai Oil Machinery technical team offered qualified and satisfactory complete equipment for customers with high standards.
Website: https://ricebranoilpress.com/
Email: [email protected]